A few weeks ago, Missie from
The Unread Reader
contacted me to do a Halloween-themed header for her site. I was waiting until she posted the header on her site to post the results here, but not long after she posted, she decided she wanted a matching Halloween footer to. Now that I have completed the footer, I can show you both. Here is Missie's everyday design:

And here is her new Halloween one. Click on the first picture to see it live: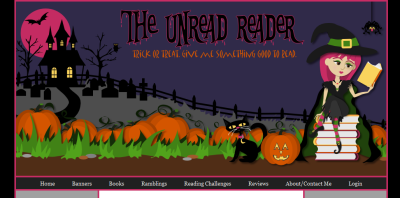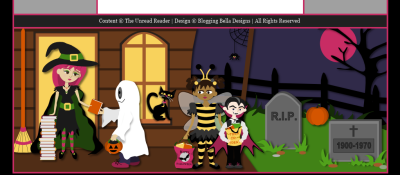 If you want your own Halloween design or just need a new look, my 15 percent off sale continues through this Friday. Place your order here:
Design Questionnaire
.