It's a bird. It's a plane. It's a new blog design.
Sorry, I couldn't resist.
Yesterday I finished a new design for Super at
Super Librarian
. When she contacted me, Super said she always gets Superman jokes because of her last name, something I can relate to because, had I been a boy, my parents were going to name me Kent Clark.
No, that's not a joke. They also thought about naming me Ora Ida, too, after a great grandmother and a bag of french fries, but that's a whole other Dr. Phil.
While Super liked the idea of having a mini-her sitting on the clouds reading a book, she didn't want to be wearing a traditional superhero costume. Instead, she preferred that she be wearing business clothes.
Here is Super Librarian's before shot: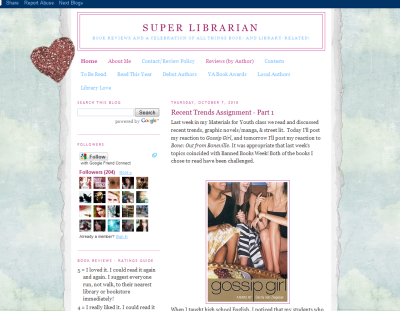 And here is the after. Click on the first pic to see the site live: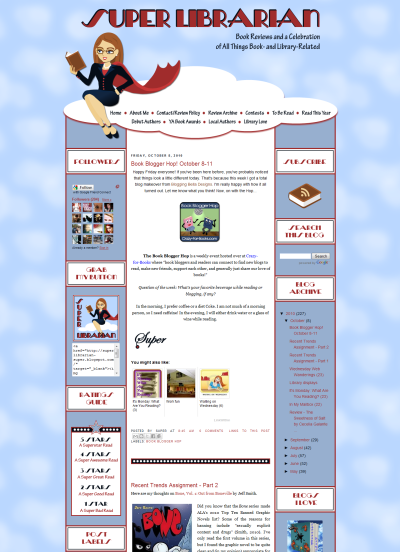 I also did a button for a regular post feature that she's planning on having called "Library Love":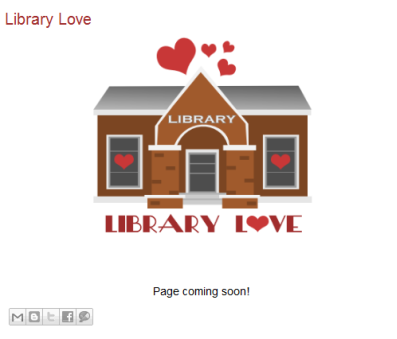 And a ratings system with stars. You can see a preview of the latter on the sidebar in the after shot above.
Don't forget. If you want a makeover like this one, today is the last day of my "Because I'm Sick of Bologna Sale." As long as you place your order by midnight, you can get 15 percent off of all my prices.