A few hours ago I installed a new design for Midnyte Reader's blog and Twitter page.
Midnyte Reader
reviews mostly horror novels, but she didn't want a purple and black design like so many of the other blogs in her genre. She also wanted a more photo-oriented design, as opposed to a vector-based design.
Here is Midnyte Reader's before shot: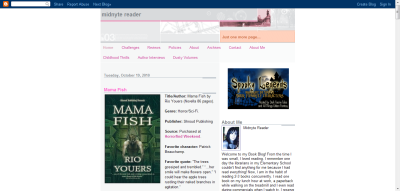 And here is her after: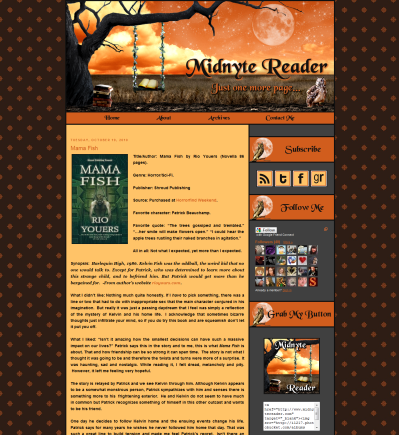 Midnyte Reader's Twitter page will show differently on different screen resolutions. Here is how it looked on my monitor: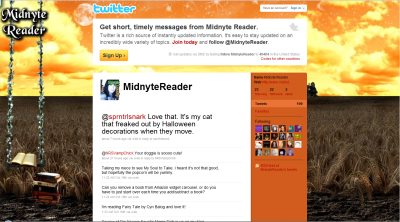 On other monitors, you may see a woman and an owl in the field on the right hand side of the screen. Click on the image to visit the Midnyte Reader Twitter page and see how it looks on your screen.