Sorry I'm a little late in posting these before and after shots of
Books with Bite
. For those of you not familiar with Books with Bite, it's a book review blog that covers paranormal young adult fiction. Savy, the blog's owner, wanted something dark that tied into that paranormal theme and possibly repeated the foggy forest idea that she already had in her header: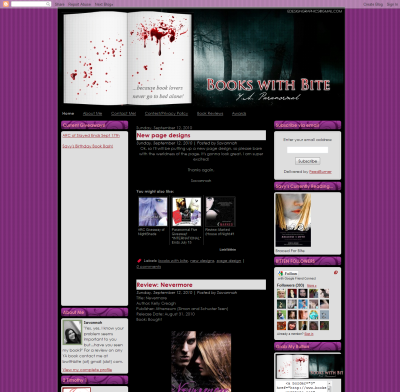 Originally, I was going to draw all the trees for the forest, but then I found a
Photoshop tutorial
online that taught you how to make a foggy forest from a photo. I started with this photo: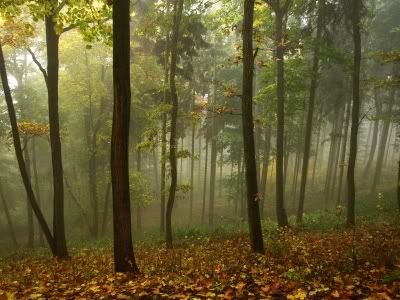 And ended up with this:
I then decided to Photoshop the rest of the header instead of drawing it. I used several photos, including the following photos of a wolf and graveyard,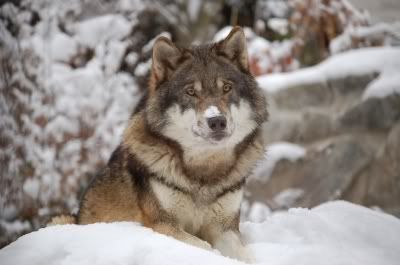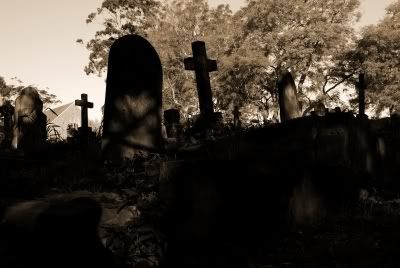 to come up with this design: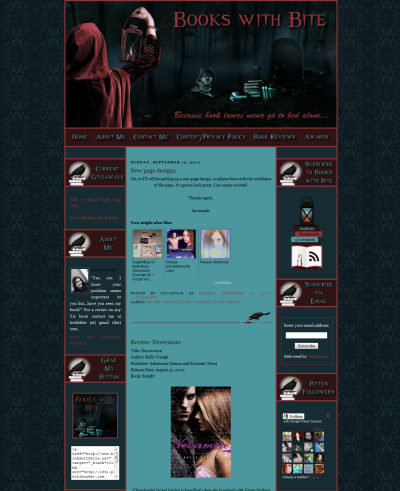 I used a similar treatment on the footer:

I then drew the crows for the sidebar titles and divider line, as well as the vampire lips for the rating system.
I had fun doing this design because it was a different technique from the vector designs that I normally do. I hope I'll have the chance to do something similar with Photoshop sometime in the future.
Meanwhile, don't forget that I'm having a sale on all design prices between now and next Tuesday. Just place your order by then to get 10 percent off the total price. You can get started by filling out my design questionnaire.